DELICIOUS DINING
At Selborne Hotel we offer a range of delightful dining options, from the relaxed atmosphere of The Terrace, to the more formal elegance of The Lord Selborne Restaurant, and the convivial atmosphere of Barker?s Bar.
To book, call 039 688 1800. 
 
THE LORD SELBORNE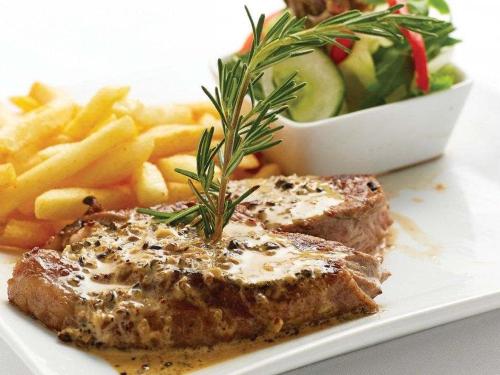 The Lord Selborne Restaurant serves cuisine prepared with the freshest ingredients and served with a choice of South Africa?s finest wines.
Our à la carte menu offers crisp, organic salads, the best cuts of steak and delicious seafood platters.
VIEW MENU
THE TERRACE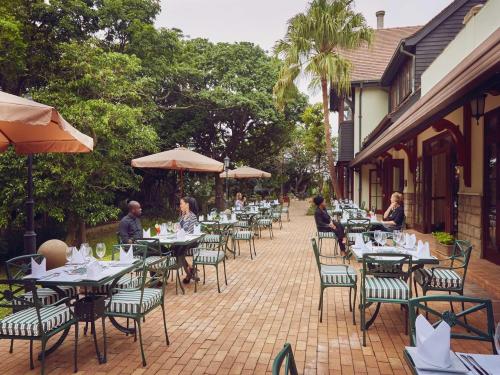 The Terrace prepares a range of casual eats, including favourites such as burgers and wraps, in a relaxed family-friendly atmosphere.

Match up your meal with freshly squeezed fruit juice, coffee or something special from our wine list.
BARKER?S BAR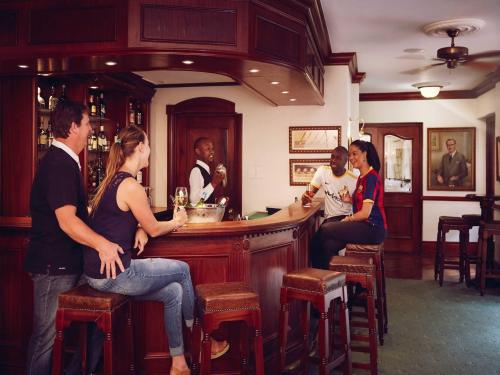 Barker?s Bar?s social atmosphere makes for the perfect end to a day well-spent in the lush surroundings of Selborne Hotel.

Our wine cellar is a vault of premium South African wines hand-selected from the best that the Cape has to offer.
IN-ROOM DINING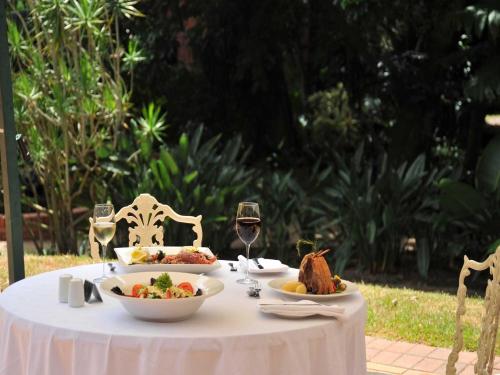 Feel like staying in?

Our beautifully appointed rooms make an ideal setting for a light snack or quiet evening meal ordered from The Terrace menu.

The Garden Rooms, Garden Suites and Fairway Suites all have garden tables looking out over the gardens or golf course.